VIDEO VENUES
Saddleback Church in Lake Forest, California
Photo Page 1 of 1

Like North Coast Church, Saddleback Church in Lake Forest, California (south Orange County near the intersection of El Toro Road and I-5) uses video venues. Saddleback offers a choice of four worship styles.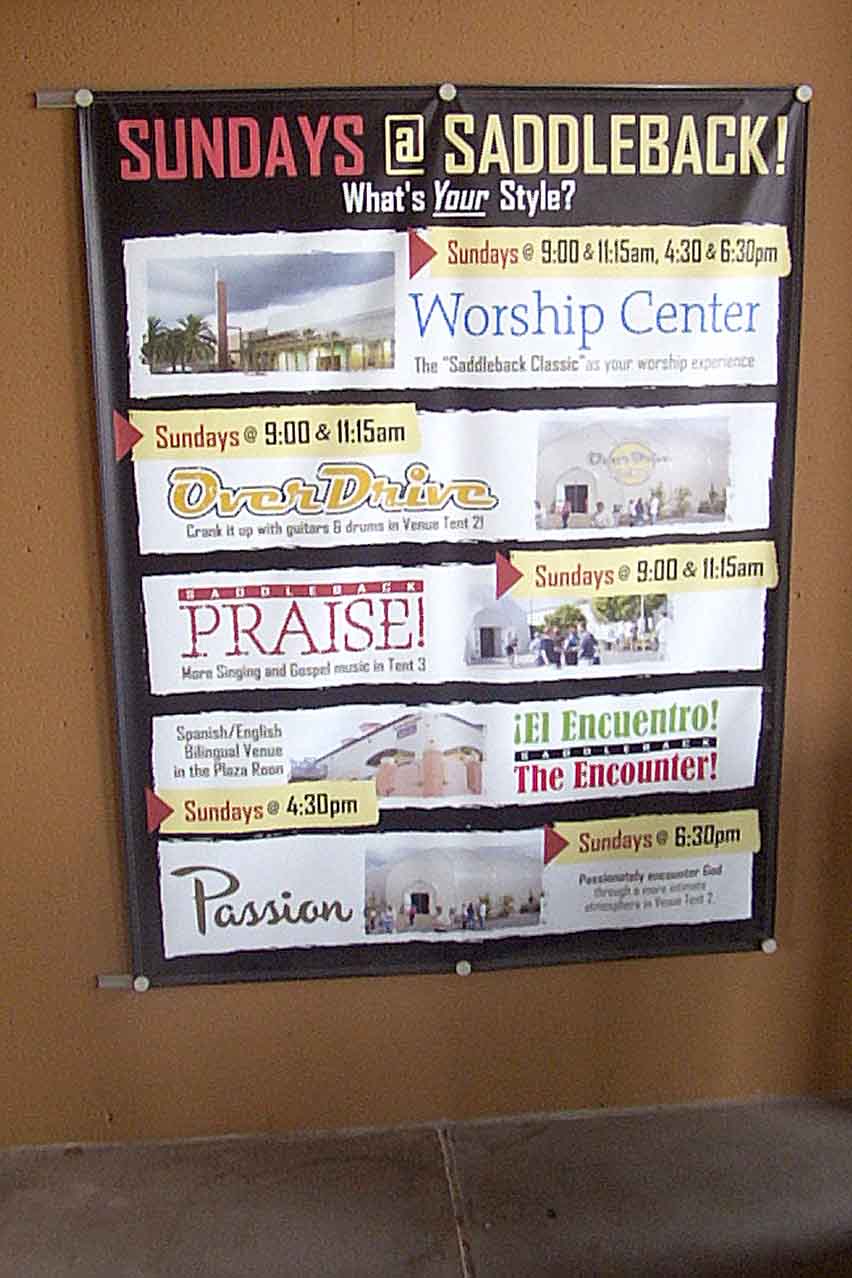 Video venue signs (similar to signs found outside movie theaters) can be found around the Saddleback campus.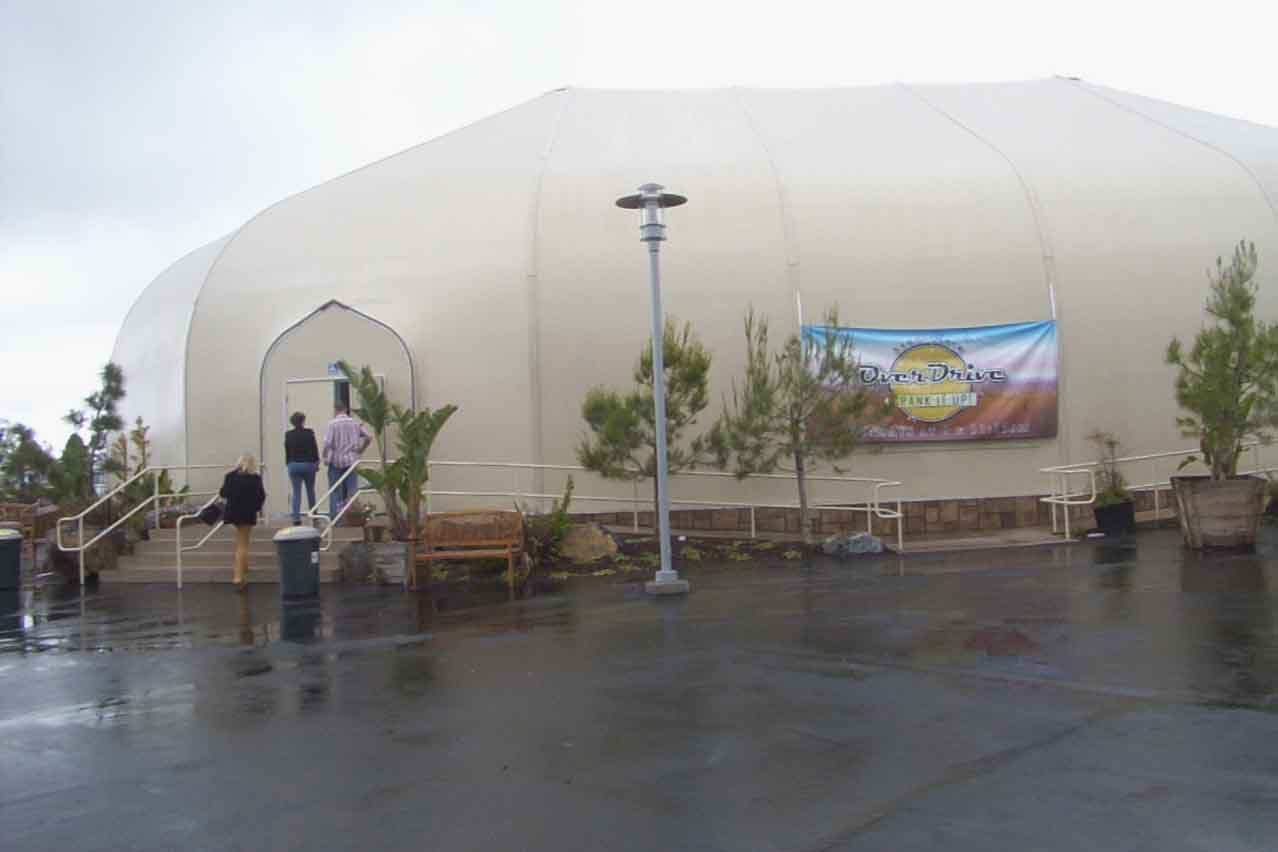 Three of Saddleback's venues are located in permanent tents. The tents feature solid doors and a concrete floor. The tents are weatherproof and climate controlled.

The tent pictured above houses Overdrive. Saddleback describes Overdrive this way: "Rockers, this is your venue. Can you say 'Loud & Lights?' Worship in a Rock & Roll concert-like setting."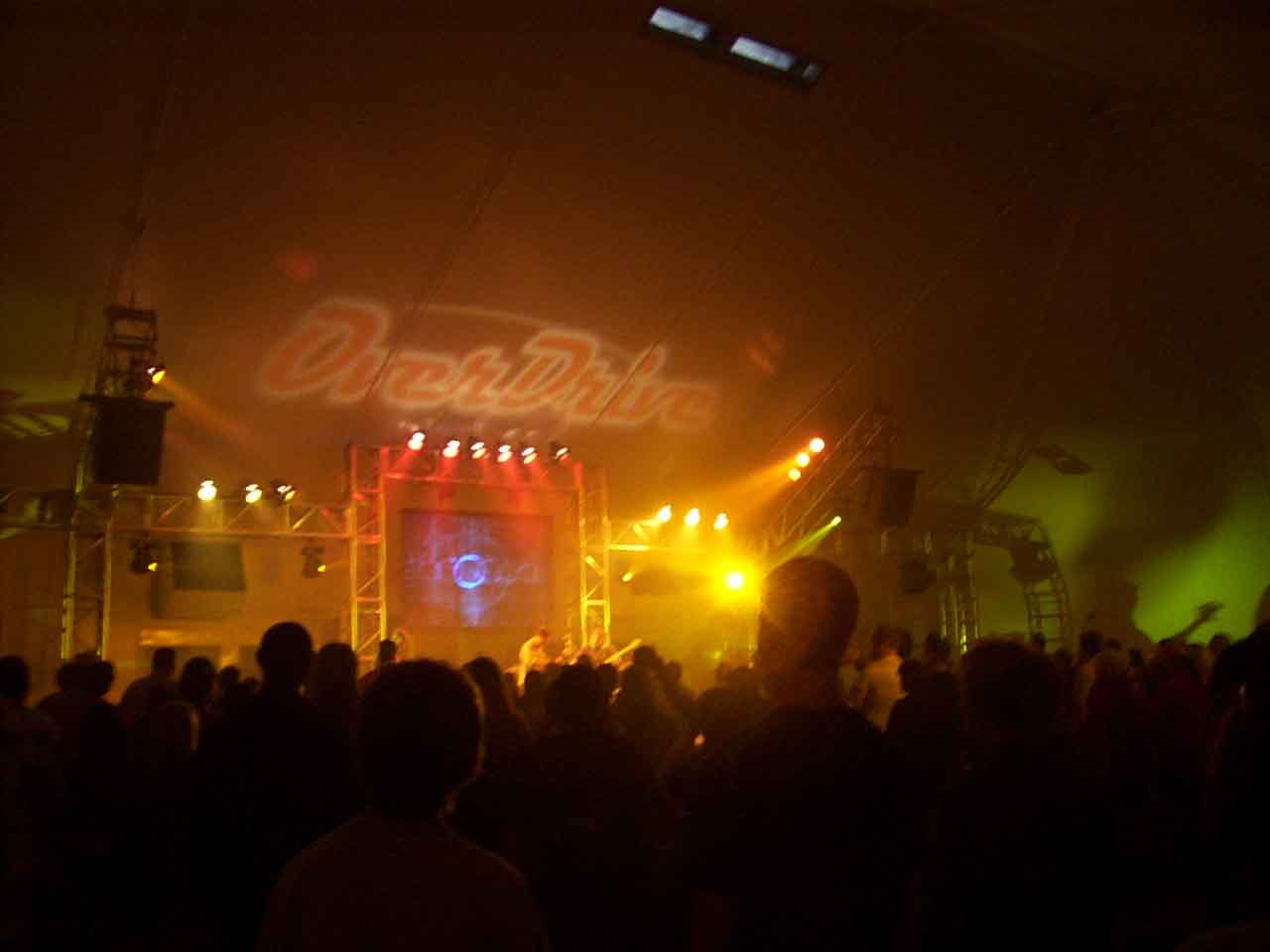 Inside Tent 2. Note "OverDrive" projected on the tent, just above the stage. A fog machine along with concert lights and sound deliver on Saddleback's "concert-like" promise.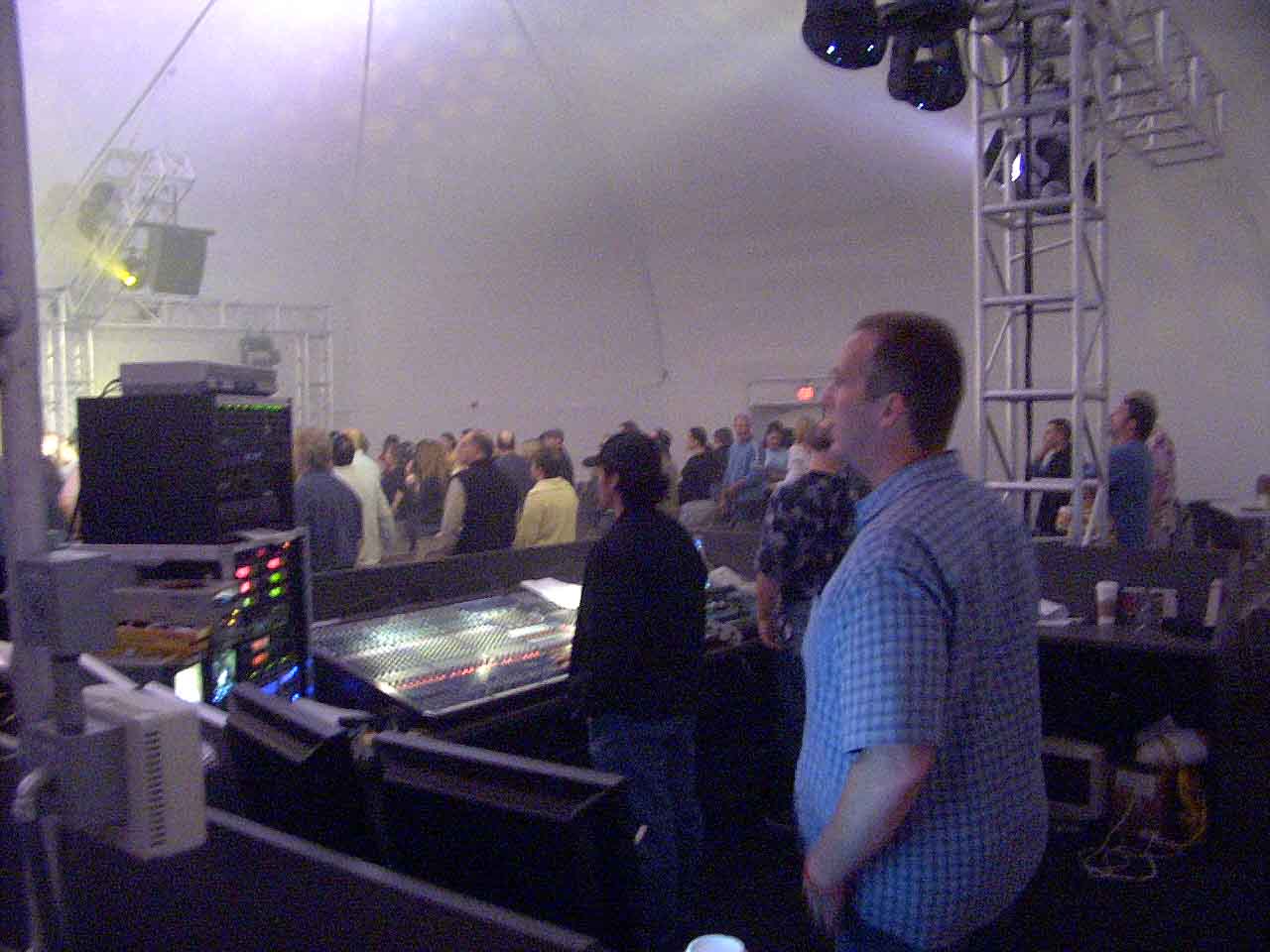 The media booth for Overdrive.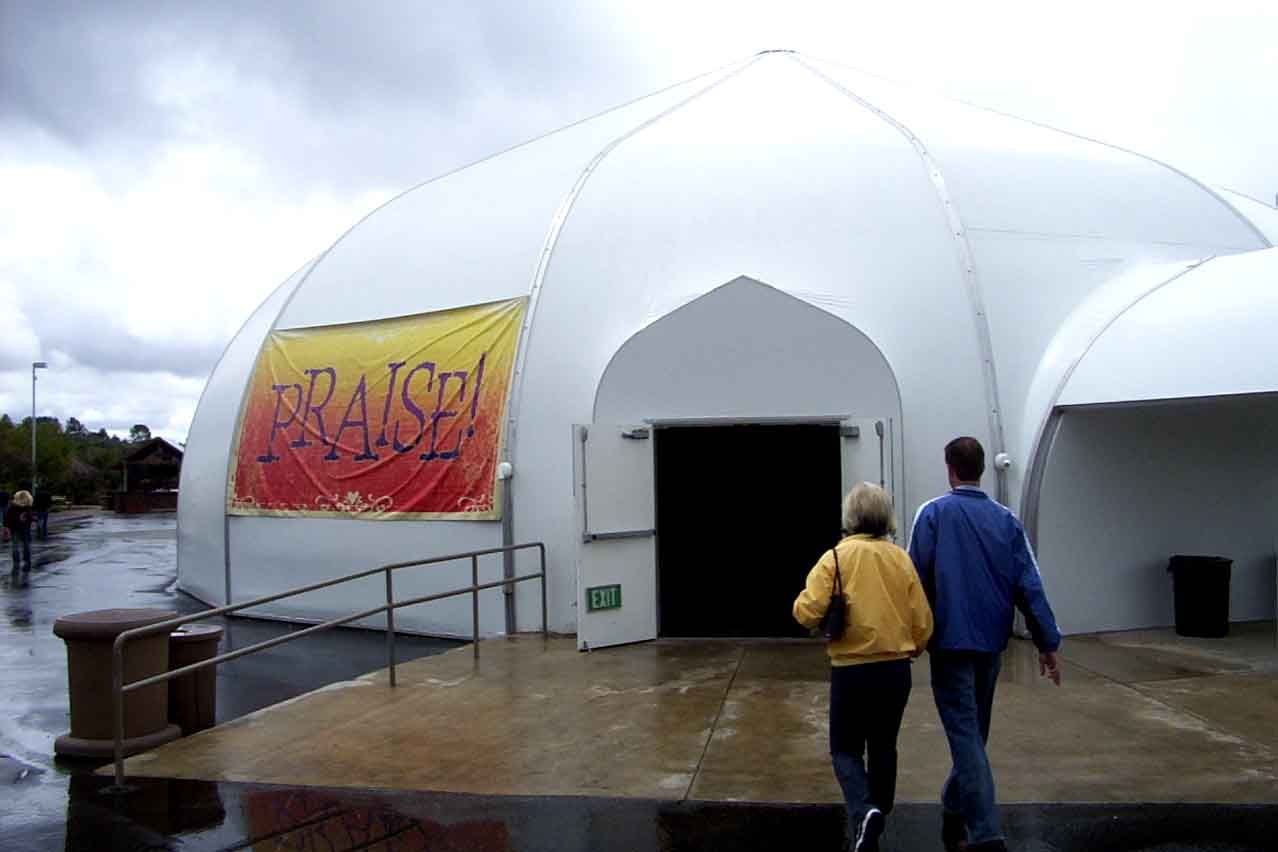 Another of the large tent venues is Praise.

Saddleback describes Praise as: "Gospel music that moves the heart and often the feet! For a big choir worship experience, this is it!"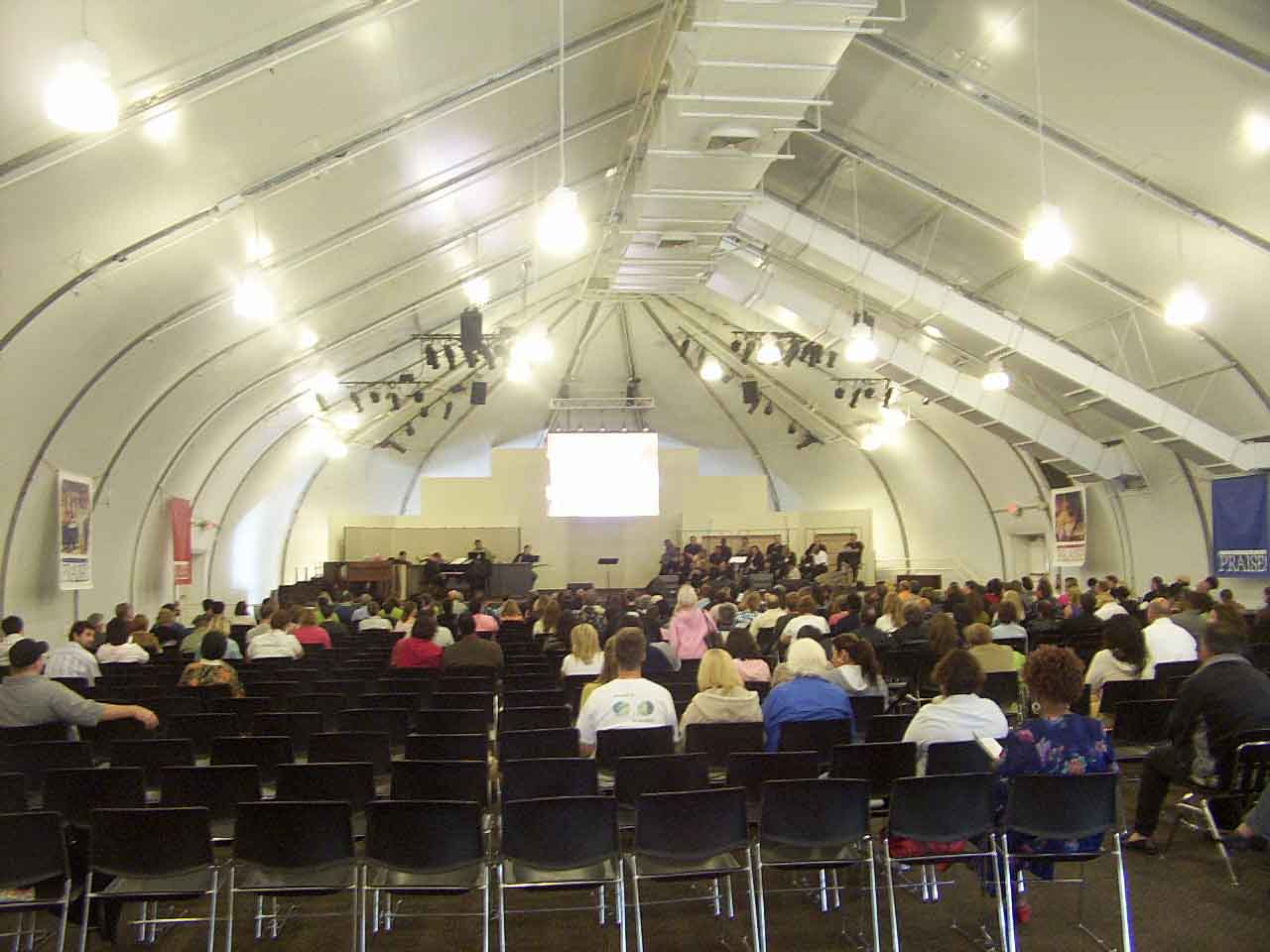 Inside Praise. Note the bright LED "Jumbotron" style monitor above the stage.

Please click below to continue.