VIDEO VENUES
Saddleback Church in Lake Forest, California
Photo Page 2 of 2

Saddleback's video venue locations aren't limited to tents. El Encuentro ("The Encounter") is located in this building.

Saddleback describes El Encuentro as: "The music is in Spanish and then you choose either Spanish or English for the message."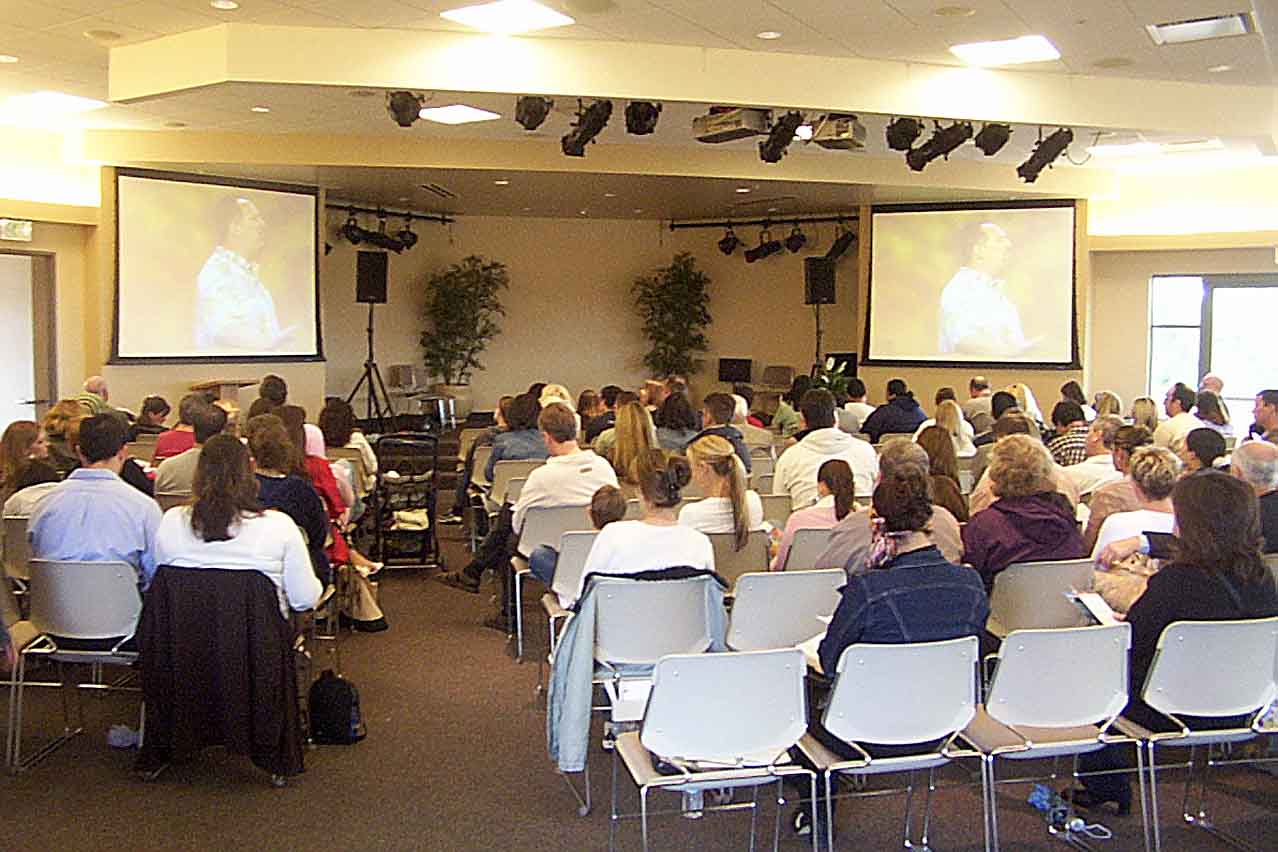 Inside El Encuentro during Pastor Rick Warren's message.

In addition to the three venues already mentioned, Saddleback offers several other venues at various times throughout the weekend. Other venues (not pictured) include:

Terrace Cafe: "Enjoy a snack & drink while watching the live service on four big screens."

E1-Elevation: "Single adults who like current Christian radio hits & great light effects."

E1-Basic: "An introspective approach to praise & worship for young single adults."

Ohana: "Get away to the islands with hula & island-style music."

Passion: "An intimate atmosphere for encountering God. The service has an all-around younger feel."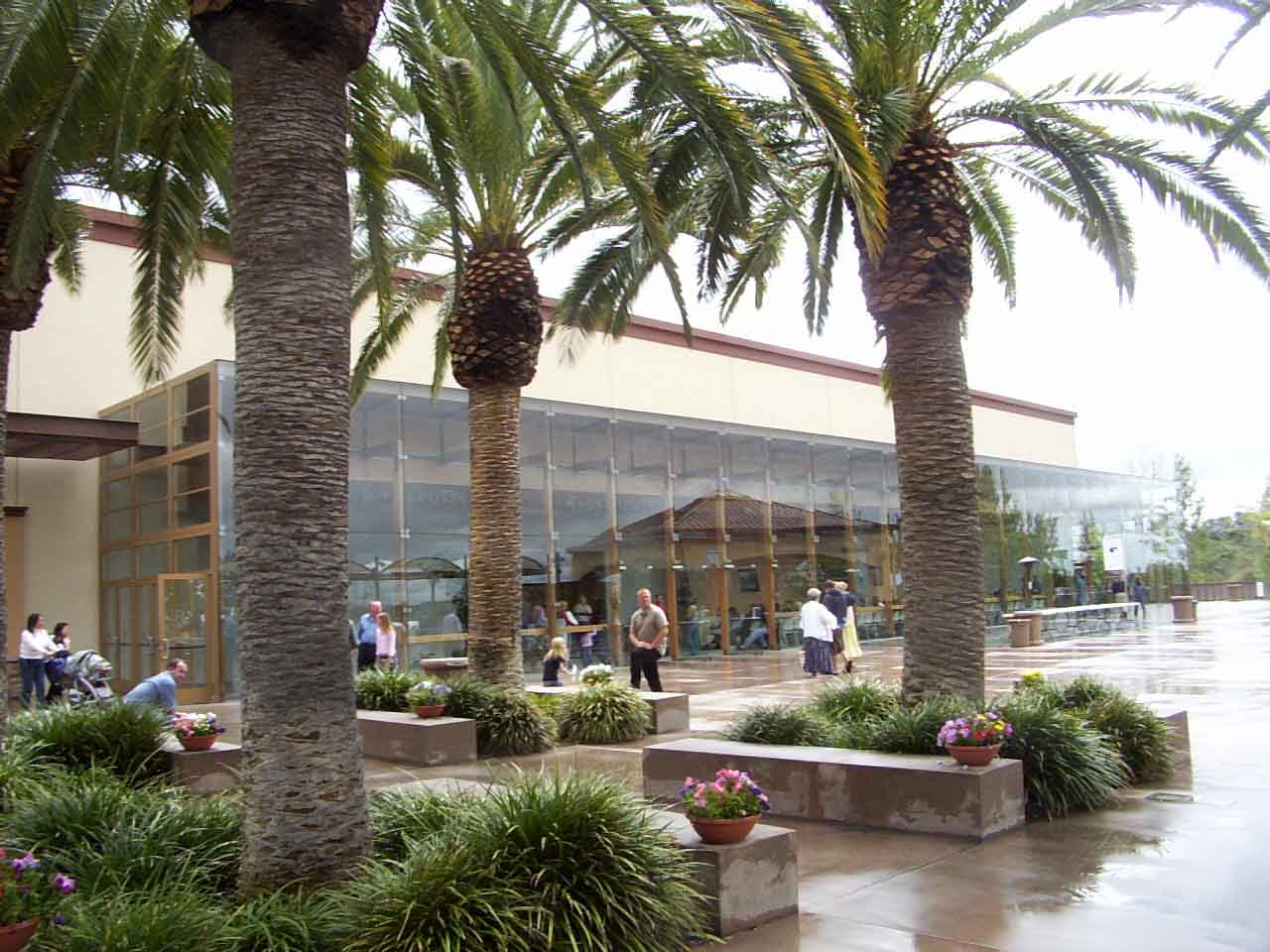 The message is taught live from the Worship Center, Saddleback Church's sanctuary. This picture shows the Worship Center entrance.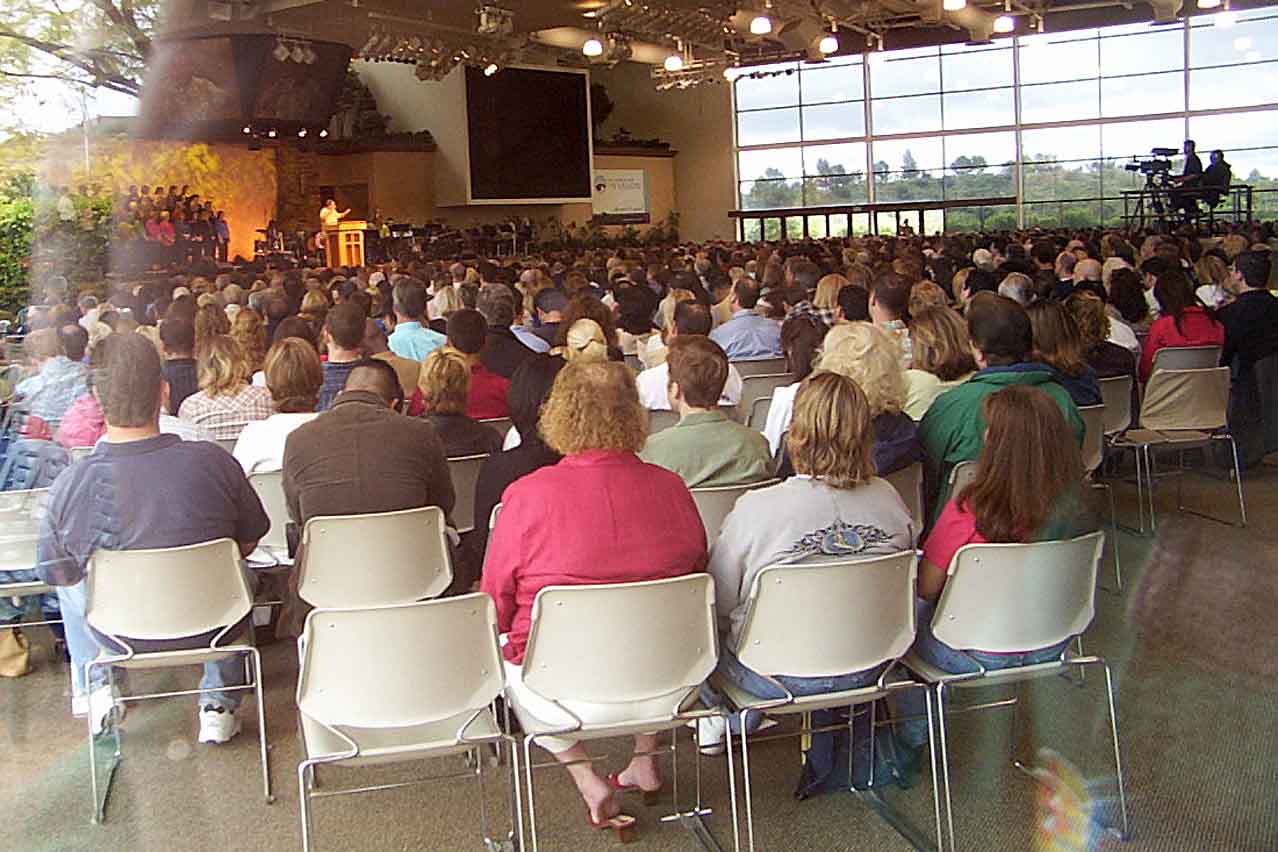 Inside Saddleback's sanctuary. Note the three large monitors above Pastor Rick Warren's podium. Also note that two walls are made of glass.




Besides offering appealing views of the campus, the glass walls allow overflow crowds to sit outdoors and look into the sanctuary.