VIDEO VENUES
North Coast Church in Vista, California
Photo Page 2 of 2

The most charming of North Coast Church's video venues is Traditions.

North Coast describes Traditions this way: "An intimate and nostalgic worship experience with a baby grand piano - a mix of classic hymns, old favorites and contemporary worship choruses. Starbucks coffee and pastries, with the message via big-screen video."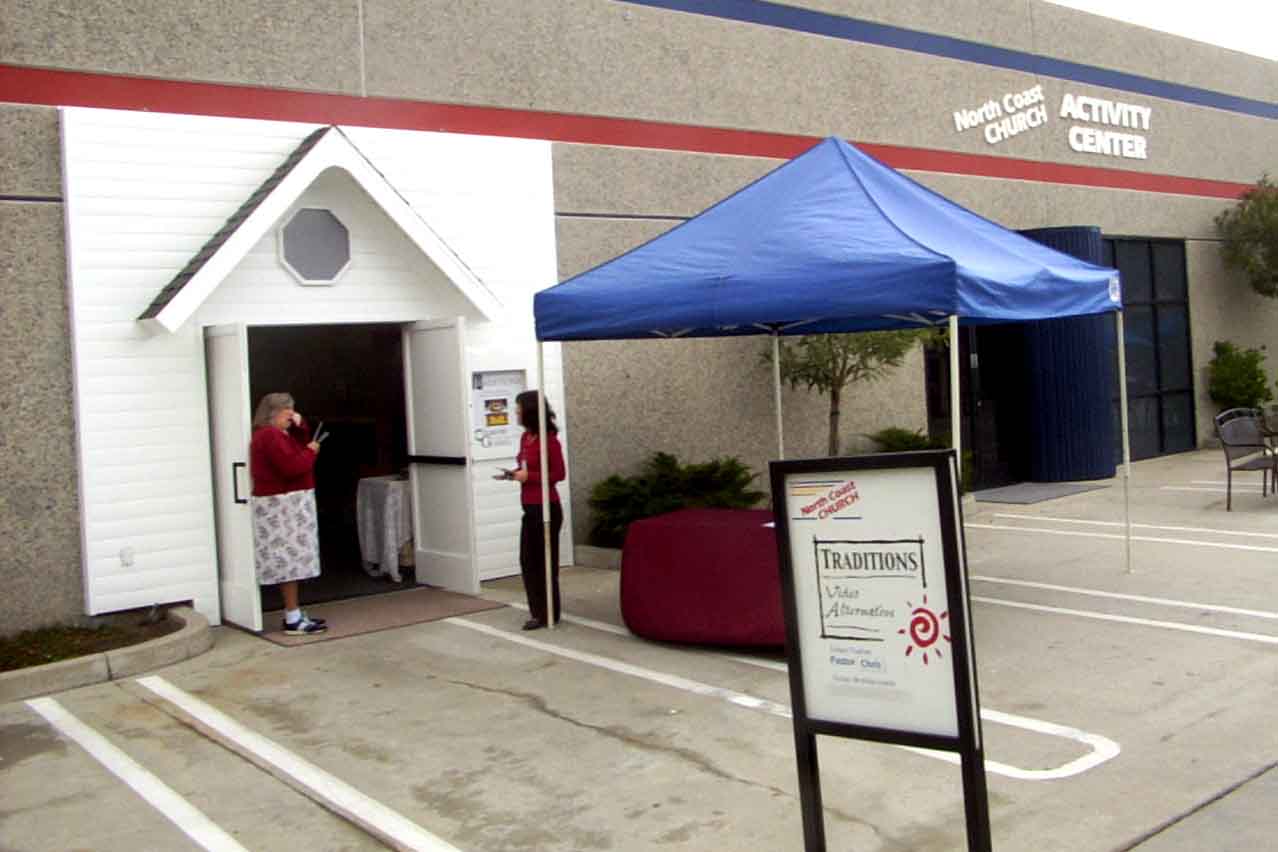 Traditions' creative "little church" facade nicely sets the atmosphere.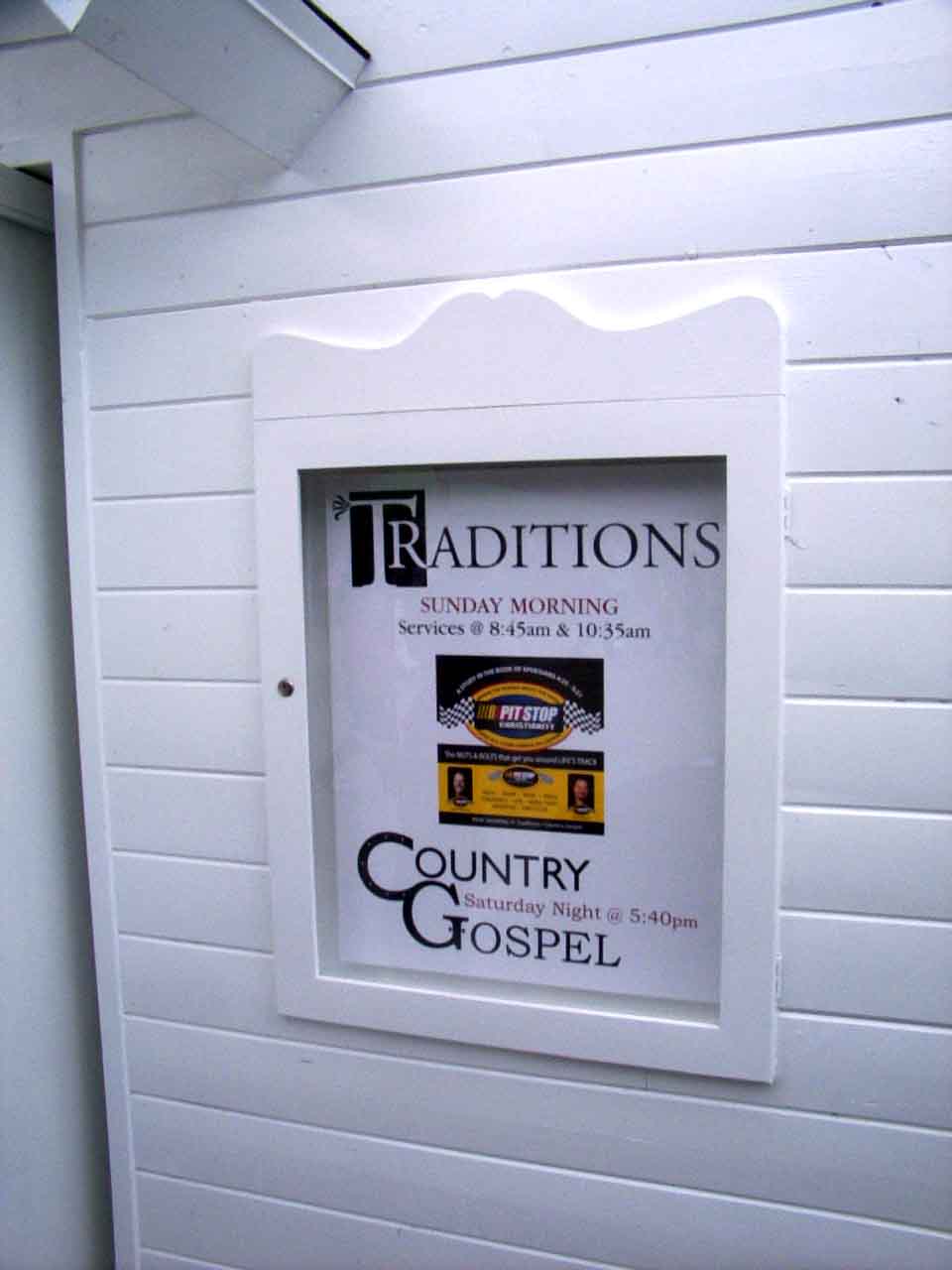 The Traditions venue hosts "Country Gospel" on Saturday nights.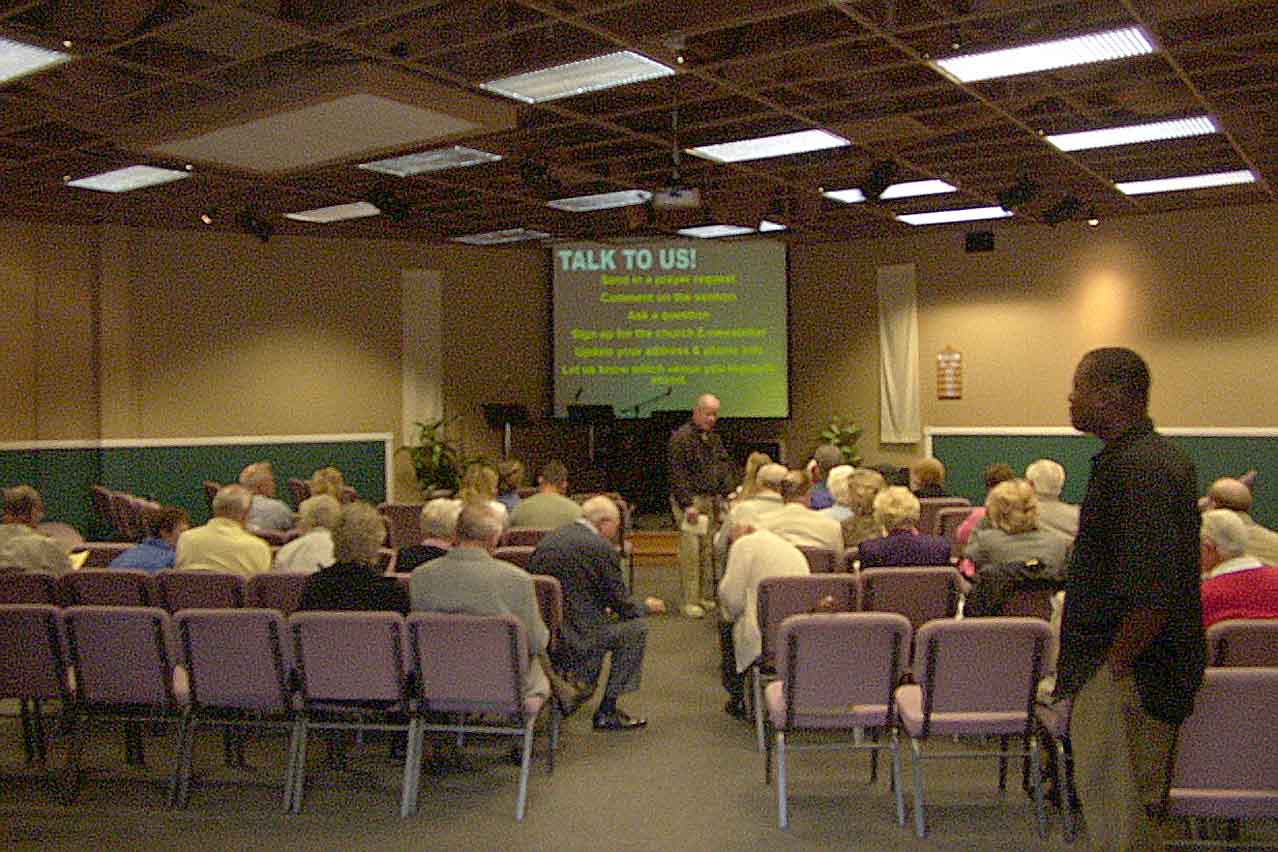 Traditions features North Coast's most comfortable chairs. Note the two tone walls, inviting colors and soft lighting. Also note the congregation. It's interesting to see how each individual venue appeals to its own distinct demographic.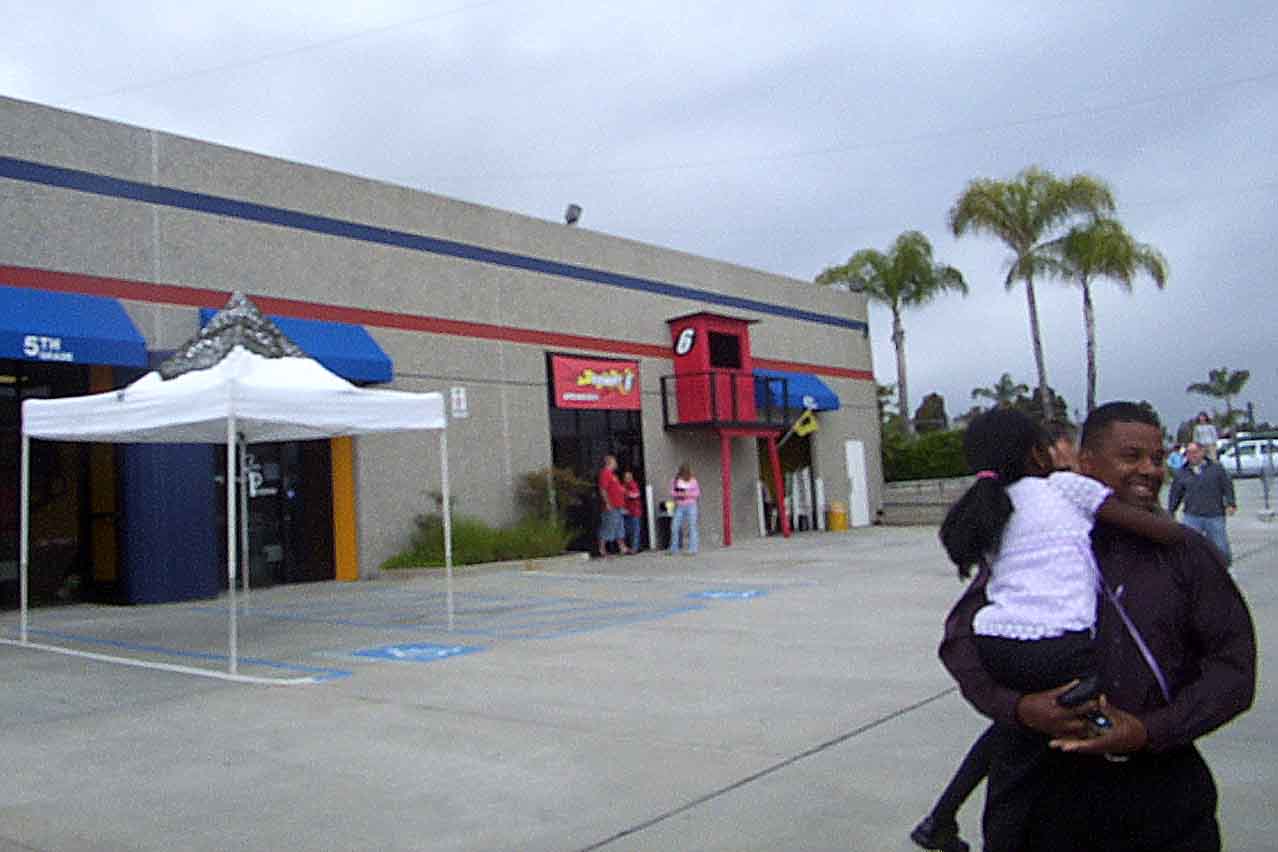 Mixed in alongside the video venues are the children's' ministries. On the left (near the white tent) is the 5th grade ministry storefront. It has a adventurous "Indiana Jones" theme.

The church's creativity can't be missed on the right side of this photo. The red lifeguard tower is "Tower 6", the entrance to North Coast's sixth grade ministry.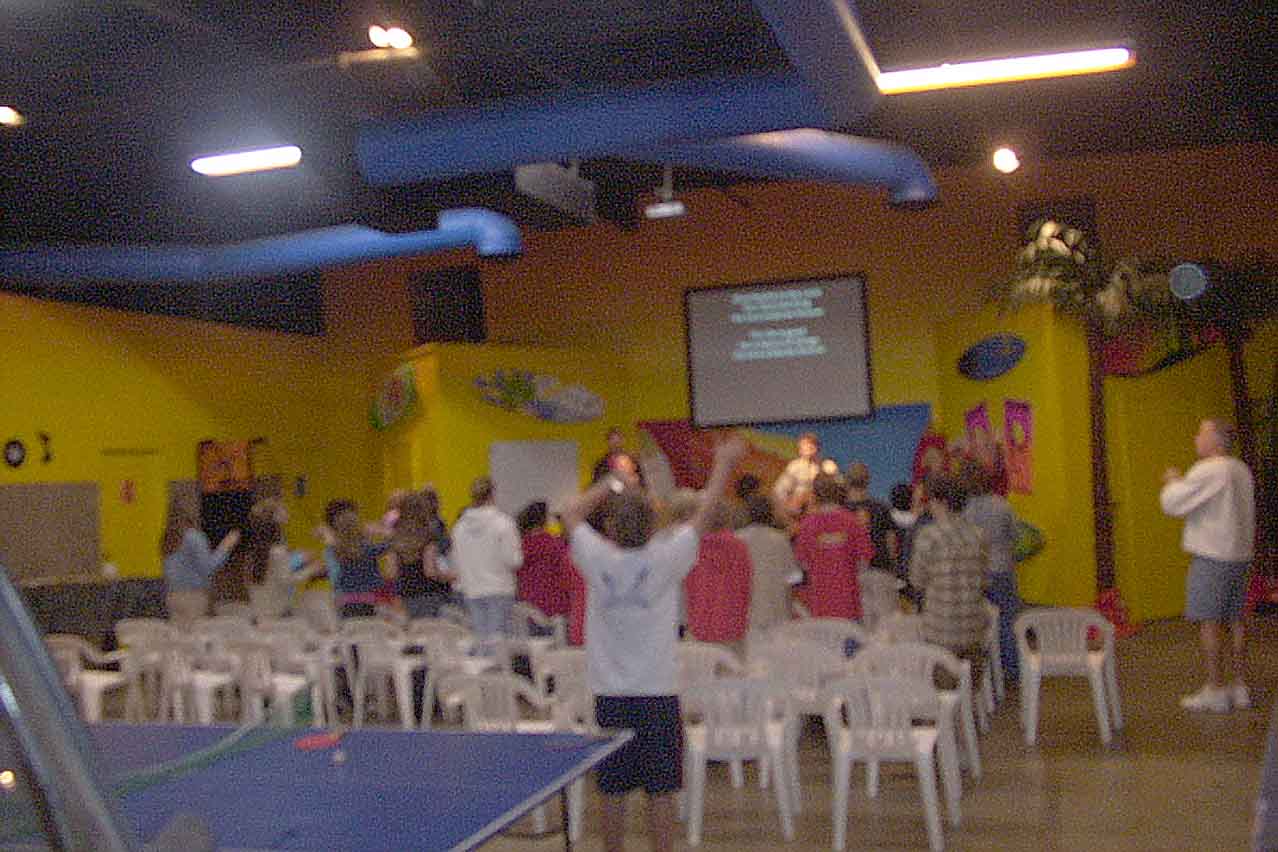 Inside Tower 6 is a worship band that appeared to be lead by the kids themselves. The space features a beach theme, complete with palm trees, surf boards and a real VW microbus!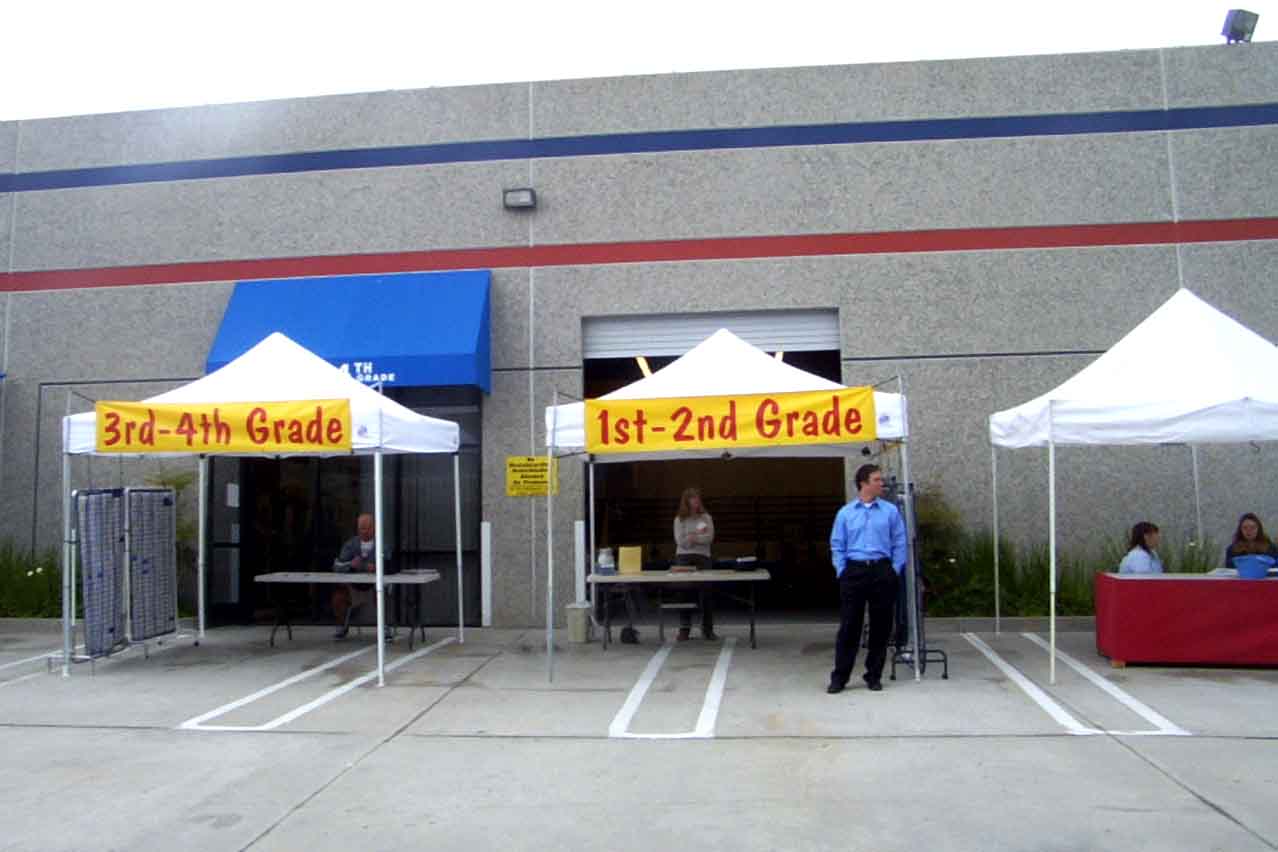 The storefront locations for elementary school children.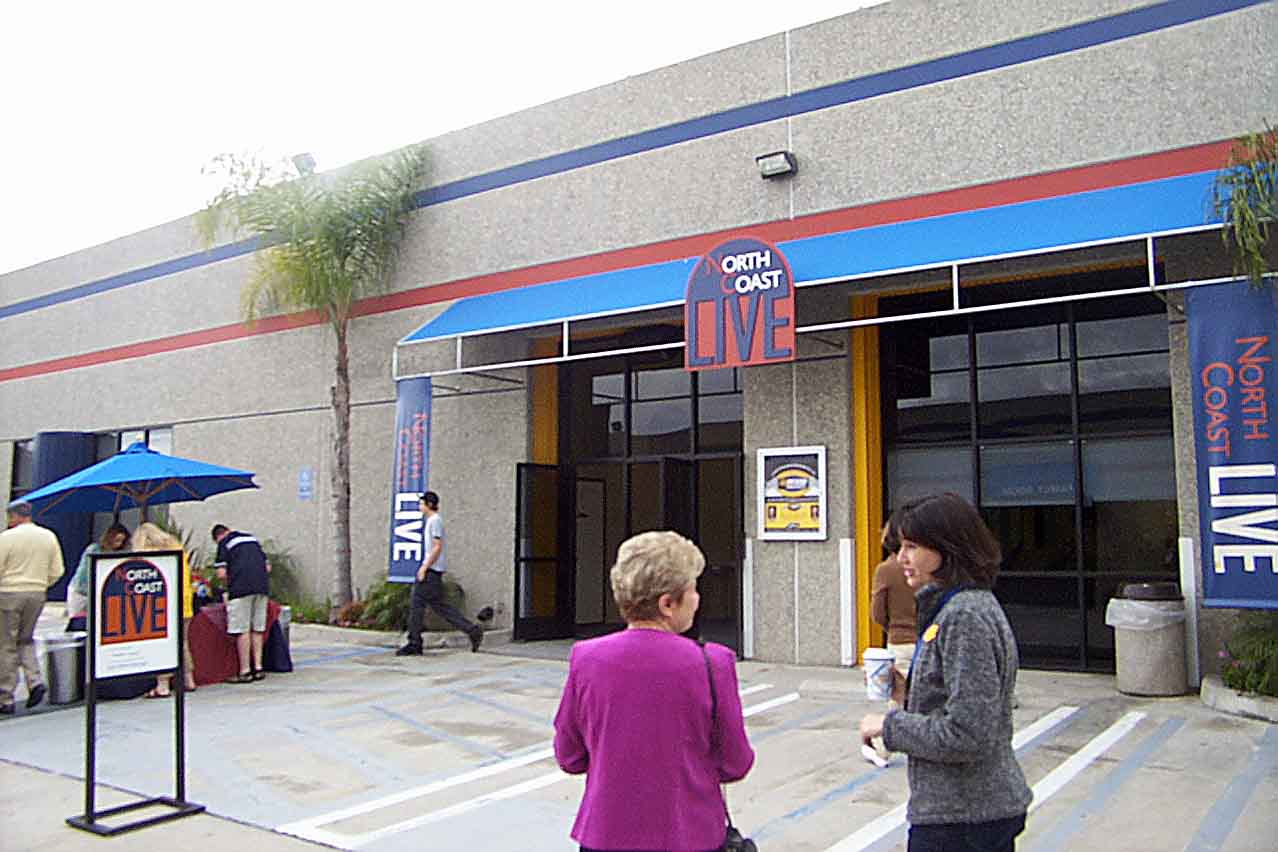 Anchoring the entire church complex is North Coast Live. This the the church's original sanctuary.

Noteworthy was a large PA speaker mounted above the entrance door. Live music from the service could be heard throughout the walkway area. The effect was reminiscent of a street festival. It felt upbeat, festive and inviting.

North Coast Live is officially described this way: "Our original venue with a full worship team and live teaching."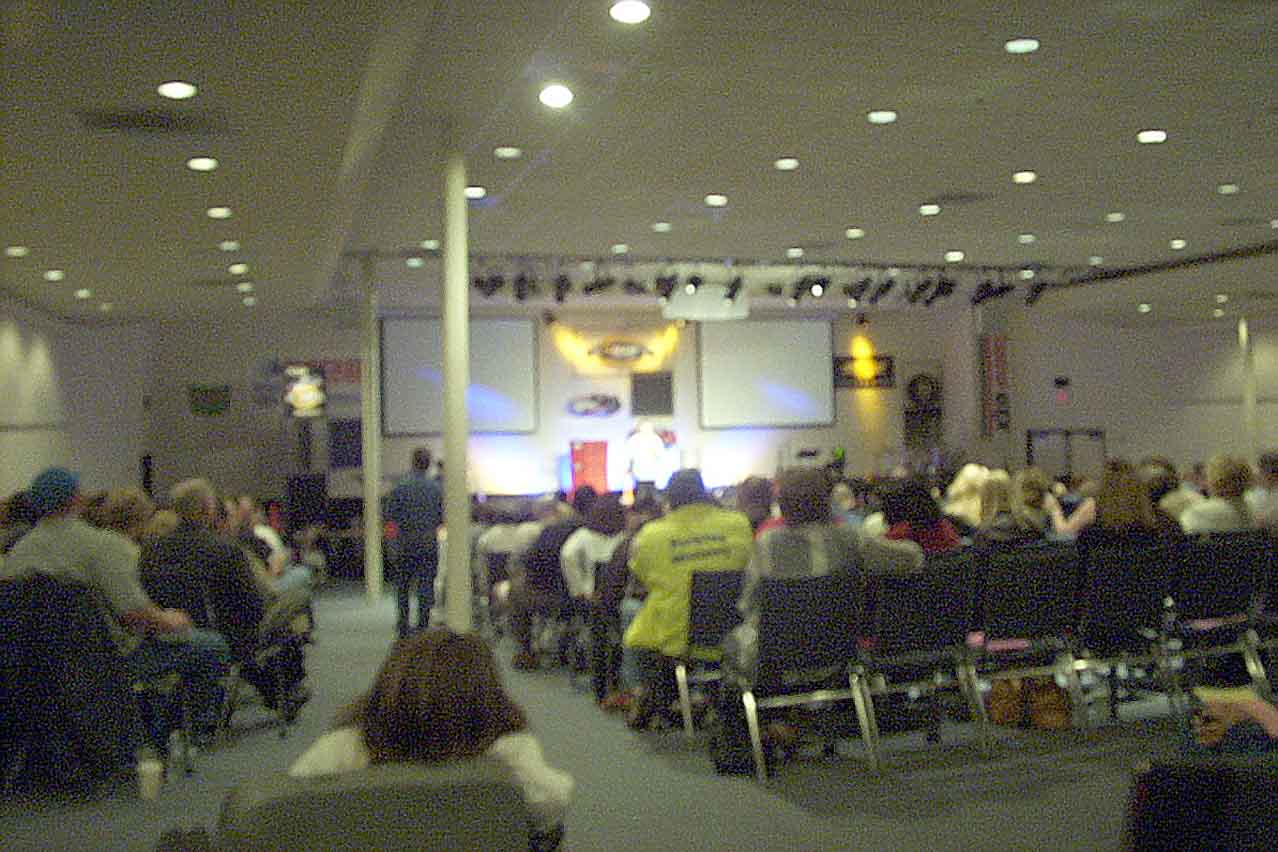 This picture was taken inside North Coast Live (again, sorry for the poor image quality.) The message this day was excellent. It was well supported with preproduced video segments and graphics, all of which were fed live to the various venues. North Coast's style appeared to be relaxed and inviting. The teaching was practical to everyday life and designed for outreach. Members were encouraged to bring friends every week.


Several things impressed me during my visit to North Coast. Here are a few subjective opinions:

> The building's lackluster curb appeal and parking problems are quickly overcome by the warmth of the staff.

> First time visitors may be delighted to explore the different venues. Like an onion, the experience has many layers.

> Creativity is what made each individual venue interesting. Huge budgets weren't spent. However, great ideas, textures, food, music and lighting made each location memorable.
When Disney decided to get into the Orlando hotel business, it didn't want to build similar "tract" hotels. It decided to give each hotel its own theme, identity and demographic appeal. In this respect Disney and North Coast appear to have similar thinking.

> The church had a willingness to break rules and stretch boundaries.

> Video venues could help during a worship style transition. A new worship style could begin in the sanctuary, with the church's previous worship style continuing in a venue (or viceversa.) This would better serve members who might otherwise be inclined to leave because of change.

> North Coast's "walking mall" or "City Walk" concept could be adapted for churches meeting in strip malls, movie theaters or large retail buildings. The "street fair" aspect could be further refined in various settings. It nicely brings together many segmented meeting spaces.

> Venues allow members to change worship style from week to week, if they so choose.

> The great concept of the video venue grew from a serious problem. The church couldn't grow without breaking the bank for a huge sanctuary. Creatively using additional industrial park storefronts as themed overflow rooms was an inspired idea. North Coast 'made lemonaid out of lemons" and similutaneously created a stronger church.

> During my visit, Pastor Larry Osborne announced that North Coast had finalized the purchase of land for a new church campus. I'm sure the new buildings will be wonderful. But I bet a lot of people will sincerely miss the unique experiences they crafted in a Southern Califorina industrial park.

Click below to continue.